Making Peace with Making Money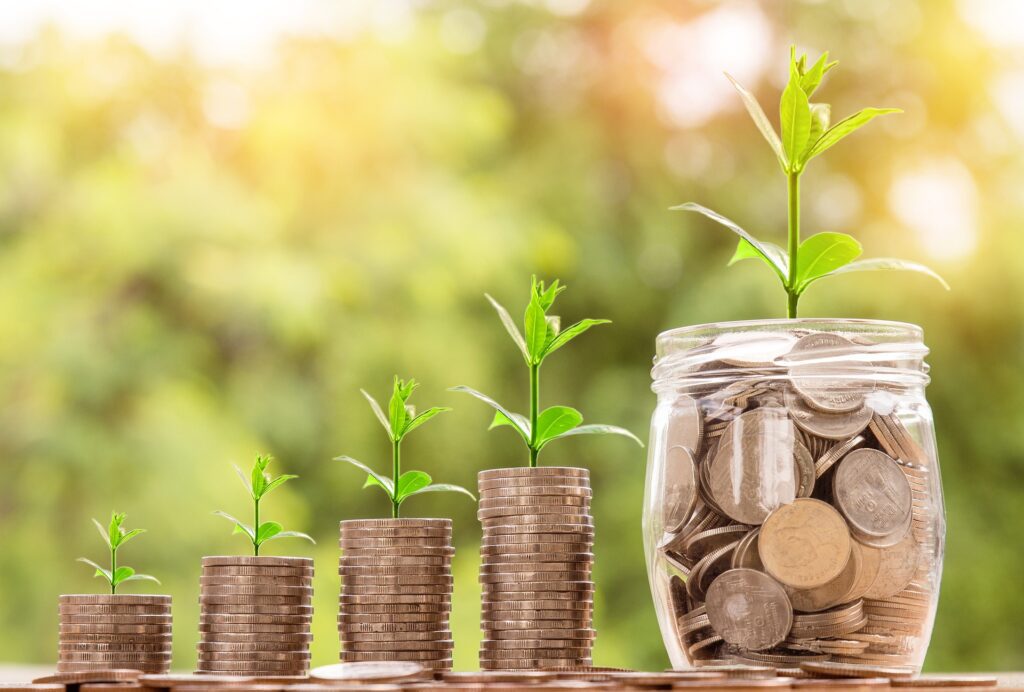 Making Peace with Making Money
by Lynn Grodzki, 2023
About two thousand years ago Socrates asked the question, "What is the good life?"
For many of us in private practice, a good life means work that is satisfying, while earning enough to provide for ourselves and our loved ones.
Do you have goals about what you earn, spend and save each year? Are you comfortable thinking and planning about the business side of therapy? Can you reconcile service and profit?
In my experience as a business coach for therapists for over thirty years, money is the topic most therapists find the hardest to discuss. Thinking and talking about money raises a lot of unresolved emotions, including shame, guilt and self-doubt. But its essential that you resolve any money issues. When you own a small business, your developmental task is to develop an adult relationship with money so that you can operate your practice ethically and profitably.
Why Even Good Therapists Go Broke
An adult relationship with money means you are aware of any core personal limiting beliefs about money you learned in childhood or young adulthood that may be impacting the way you set fees, and expand your work. If you have not done your own work reconciling your issues about money, you will not be able to fully help your clients with their money challenges. Hidden money beliefs undermine and even sabotage smart, resourceful therapists in ways that can be hard to spot, much less to change.
As a Profession, Therapists Under-earn.
Our work as therapists is necessary and valuable. We spend years mastering our craft with advanced educational degrees and achieving professional licensure – yet as a profession, we tend to under-earn when compared with similar occupations. Why does this occur?
It's easy to understand. Most of us were not educated in business. We may run our practices more like a hobby than a business. Some of us accept limiting external agreements with insurance companies. The business of therapy may be our least favorite aspect of the work we do. And most of us are not used to sharing and discussing the role of money collegially, so we don't learn from others all we need in order to succeed.
Direct Money Talk
In my role as a business coach, I bring up the topic of money. I regularly ask a lot of questions about money: How much does your practice earn each month? How often do you discount your fee? Are you carrying unpaid balances from clients? Do feel secure or insecure financially? Is this where you thought you would be, money-wise, at this point in your career?
Whether you rely on insurance payments or have a practice that is outside of any contractual agreement, I want you to work smarter, not harder, to understand in the role that money plays in a private practice—and put important policies and strategies in place so that your practice, which helps others heal and grow, also allows you to earn what you need and want. Let's start with reconciling service and profit.
 Service and Profit
Most therapists can trace their problems in profitability to the fact that they have not reconciled two seemingly opposite concepts: service and profit.
The concept of service to others stands in opposition to the concept of profit. Service means helping, assisting, aiding, benefiting others. Profit means to take advantage, make money, achieve financial gain from someone else. And yes, as a therapist in private practice, you do both.
For some in the field of service, service is seen as the "better" of the two concepts. Service is pure and good; profit is tainted and evil. For some within the field of business, profit is the natural order of transactions between people; service to others is considered charity and while a worthwhile endeavor, one that is far removed from business.
But when your work is primarily service-oriented, and yet it is your livelihood and by that definition, a business endeavor-- you have the making of an internal conflict.
If you are in a private practice you are, by definition, profiting from your clients. You may think: How can I be a person who helps others and at the same time, take money from them? How can I take money from them if their resources are low, simply because the services I offer are so crucial to them?
Ways to Reconcile
How do you reconcile profit and service? There is no one right way to unite these two concepts. But you need to have a way that makes sense to you, in your heart and your mind. Here are a few ideas of ways to reconcile these concepts:
Separate the caring and affection you may have for your clients from your skills. Recognize that you charge for the skills, not the caring. As one therapist told me: "People pay for my skillset; the liking or fondness I feel for clients is free."
Think about the costs associated with the time and value you provide. The viability of your business is tied to making a profit. If your business doesn't make a profit you will no longer be able to provide services.
According to the APA, psychotherapy has been shown to be more effective than medications. Our services are vital to well-being, but like most medications, they need to be repeated and take some time to deliver results. Price your services to reflect the evidence of efficacy of our profession.
___________________________________
Is it time for you to think more about making peace with making money?
I will be presenting on this topic for my local social work association in May. It's a zoom presentation, low cost (fees go to support the organization) and everyone is welcome to attend.
See the link here or read below: https://www.gwscsw.org/event-5151916
MAKING PEACE WITH MAKING MONEY:  RECONCILING SERVICE, PROFIT AND OTHER THERAPY-BASED FINANCIAL CHALLENGES
Friday, May 19, 2023 / 9:00 AM - 1:00 PM EST / Online ZOOM Workshop
Presenter: Lynn Grodzki, LCSW, MCC
For those who own and operate a private practice, or work within an agency, practice or clinic, this workshop will help you to look at the deeper issues of your personal money history and see how your beliefs can affect your decisions about policies, strategies and pricing. Using open discussion and with a wealth of practical, essential practice-building strategies, we will support each other to develop money maturity. Learn to earn what you are worth with greater ease and confidence.
Participants with learn how to:
Assess your own "money mindset"—a combination of your personal money history and professional financial beliefs—and how this impacts your earnings
See a simple "Who, What, How" business plan and apply it to private practice
Understand why client retention is a key factor in measuring profit
See the best (and worst) criteria for setting and raising fees
Consider passive and active additional streams of income
Review a strategy for reducing reliance on insurance
CEUs:  Live Zoom workshop, Category 1 / 4 CEUs.
Can't attend? Recorded version will be available with four Category 2 CEUs.
Register here:
https://www.gwscsw.org/event-5151916
____________________________________
Article based on "Building Your Ideal Private Practice" by Lynn Grodzki, W.W. Norton, revised 2015, all rights reserved.